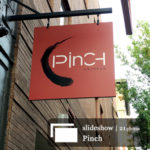 When we heard there's a restaurant opened by a Din Tai Fung veterans, the first thought was we must go. We missed that famous Xiao Long Bao, which could very well be call a Taiwanese National Treasure. If anyone have been to the real deal in Taiwan, it is an experience hard to forget or compare. Every little soup dumpling is handmade in all steps, paper thin dumpling skin wrap up the juice filled goodies inside. Every "bao" is identical, with same amount of meat, soup, the size of the dumpling wrap. Tt has to be 18 folds, not one more, not one less. Which is the established amount of folds make the dumpling versatile to hold up the soup inside, but not make the top folded portion doughy. The dumpling skin although paper thin, but it will not break when you pick it up with chopstick. It is not only an art form, but also a science. The Famous Din Tai Fung own it; they are the grand master of soup dumpling. Yes, there are of course other place that are outstanding in their crafts too, but when compared to Din Tai Fung, they are still missing a beat. Din Tai Fung has a very successful branch in Los Angeles, opened one location after another (currently have 9 if including Seattle). It is operated by a family member of the Taiwan Original. However, the craft did not match up with the name. Our visit to LA was unfortunately a disappointment. Carma in West Village also claimed to have a Din Tai Fung former executive chef in their roaster, but we did not find any evidence of such. There are a lot of Chinese restaurants in town that advertise their soup dumpling, but very few look like the real thing, even less come close to taste or feel like it should. Most of them fall apart upon picking it up, many of them are too doughy, even more that don't really have any soup inside. And don't even get me started with those humongous ones that need a straw… One Bao after another, we tried. Yes, we have long seek those perfect little soup pillows, and our search might be over soon.
Pinch Chinese opened in Soho earlier this year. It replaced what was Peek (a long time Thai restaurant). And their soup dumplings, were very much on point.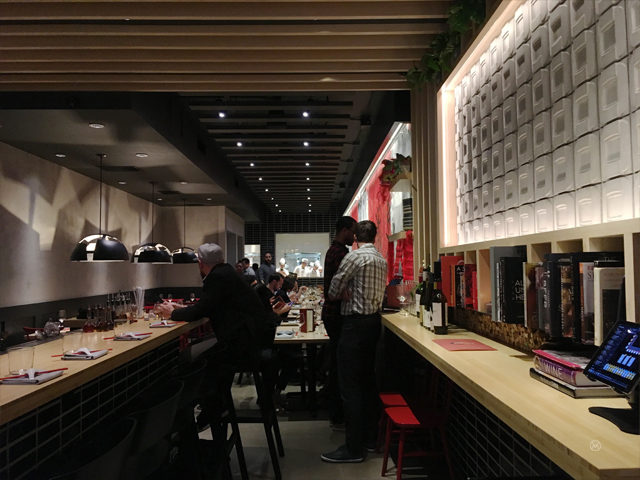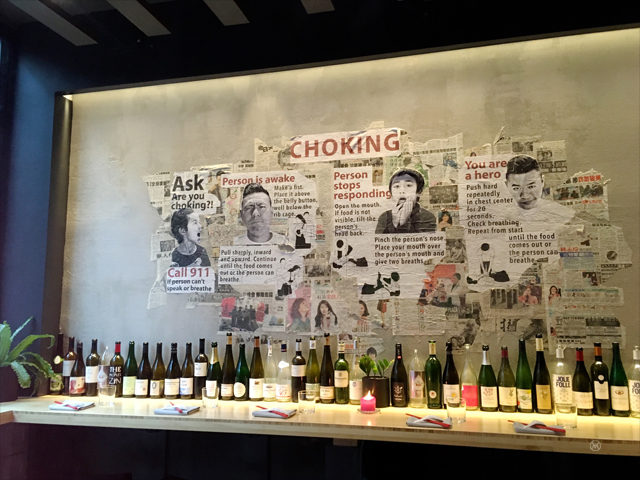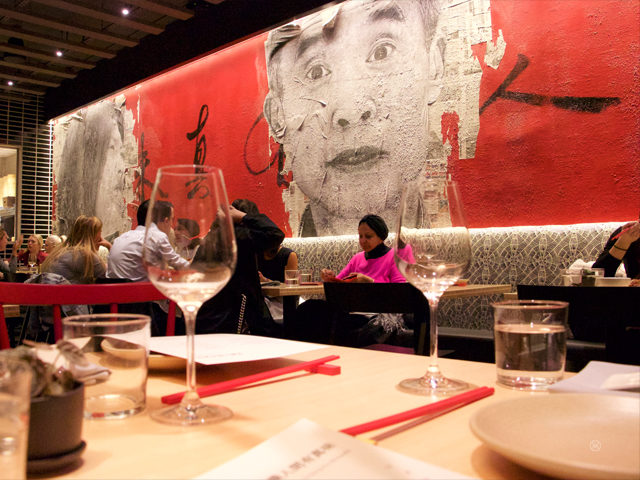 We learnt from somewhere that Pinch Chinese is run by a former Din Tai Fung Head Chef. We were a little skeptical at first. After all, we have had quite a few disappointments. In the first few months of opening, there's always a line at dinner time. They did not have reservation system in place, and might have underestimated the power of "Din Tai Fung's name" in this town. Several months later, Pinch is on Resy, and with touch of a button, we were there. Gone is the awkward semi-transplanted bathroom, the long shape room is now brighter, and red themed. The large portrait photo deco on the wall are pasted together with newspaper. To be honest, it is rather scary. Especially the wall in the front of restaurant is actually a choking help manual. We don't know the significant of these people, I just feel awkward. But the old lady on the drinks menu made me smile. Perhaps it is because the subtitle said "Drink while there is still wine". For me I think the translation should be "Tonight we drink".


Of course we started with Soup dumplings. Out of the 6 different choice, we chose pork, and a pork with seafood. We were hoping the pork with seafood would be with crab or crab roe, which is the way it should be, but they turned out to be pork and fish. Too bad Pinch does not have crab roe, but the pork soup dumpling is almost as good as the Taiwanese original. Exactly 18 folds, easily pick up with chopsticks but not easily broken. With a little bit of vinegar and shredded ginger, the whole thing went head first into my big mouth. One bite, the soup inside burst out, and I am swimming in a cream pork broth. The meat and fat inside was just perfect balance; I wish there would be a little more soup. But I dare to say this is by far the best soup dumpling I had in United States. The closest to the real deal (the pork seafood was not in comparison). Order the Pork dumplings, I stand behind the original.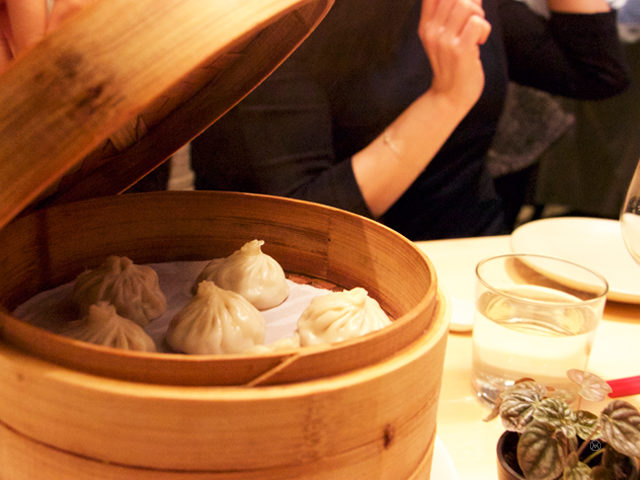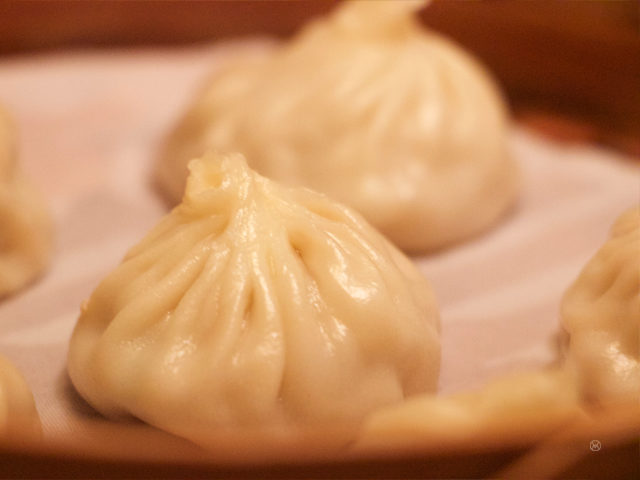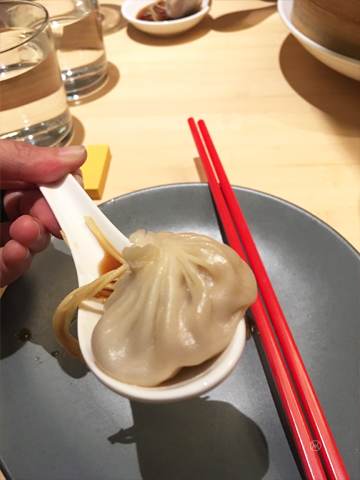 Xiao Lung Bao was just the start. And everything that came after were excellent as well. They are exactly the way they are meant to be. I was actually surprise of how authentic our meal was. One would say, New York has a huge Chinese population, the biggest Chinatown in the World (outside of China), how hard would it be to find authentic Chinese. Actually, you would be surprise. Many Chinese restaurants have been Americanized, especially in Manhattan. To find that authentic "home" taste, we often have to go to outer borough. And there are very few "FINE" authentic Chinese cuisine. Unlike the other Asian cuisine, Chinese somehow always went into a bargain deal war with each other. Instead of refining the product, Chinese chose to lower the price to complete, at the same time, lowered the quality. It is sad, but it is a fact. Thanks to Pinch, I now have a Chinese restaurant that I would be proud to recommend to others for dinner (dim sum is another story).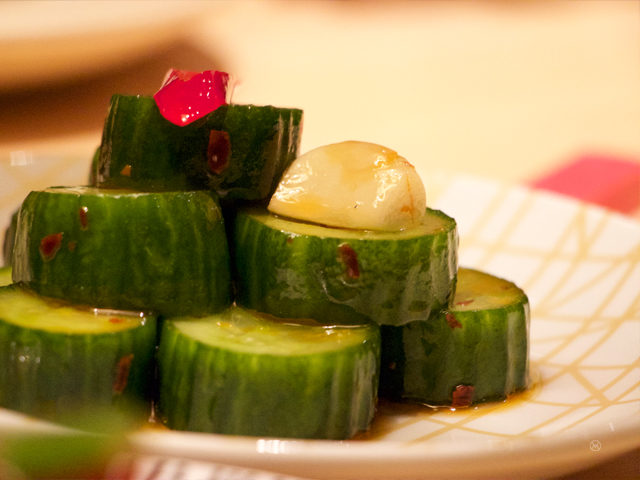 Pinch Chinese | 177 Prince St | May 2017