(continue—a travel journal pt3)
When I planned my trip to Austin, I had planned to swim in the Hamilton pool; jump into Jacob's well, and may be do a few laps at the Barton Spring pool. I was excited when I packed my swim gear. Unfortunately, weather did not grant me my wishes. Starting the second day in Austin, the thermometer has been stuck at around 43 degrees Fahrenheit. It dropped even further in the morning and at night. I understand even Texas has winter, but I was not expecting the temperature to drop so drastically. Because at the same time, New York was at 53 when Austin, which is supposed to be warmer, was 43. Even my friend, who lives in Austin, said that is not normal temperature to have around November, and blame me for the "cold" weather.
Nevertheless, a trip to Austin cannot be completed without visiting the Barton Spring pool and Zilka Park. We went anyway, even for just a short walk around.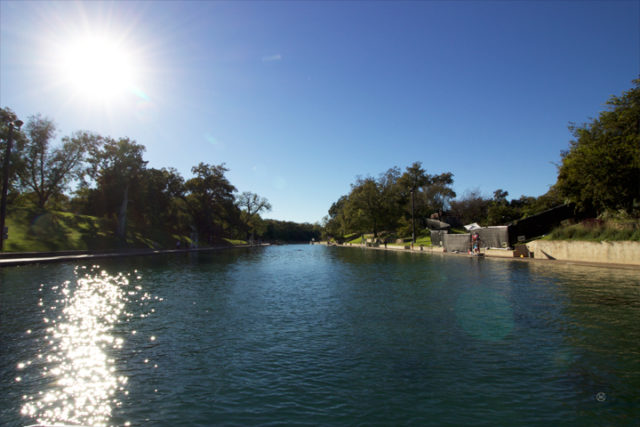 The pool is part of the spring, one of the largest springs in Texas. The creek flows through the heart of Zilka Park, and the pool is built by putting up floodgates/ dams on the two ends of the pool.
Barton Spring pool used to be privately owned. Until early 1900s, its last owner, Andrew Jackson Zilker (the park is named after him) deeded the pool to City of Austin. Nowadays Barton pool is open year around except for cleaning day (every Thursday), when crew come in and clean off any built up algae. Sometimes the pool is close for deeper cleaning, And like any natural spring, the bacteria level in the water could be dangerous to us, Barton Spring pool is subject to close due this reason.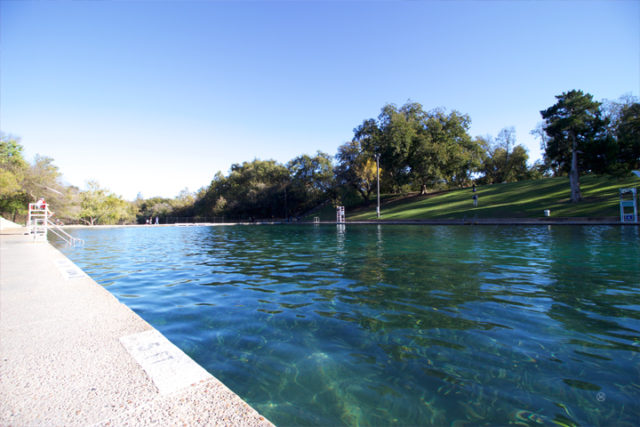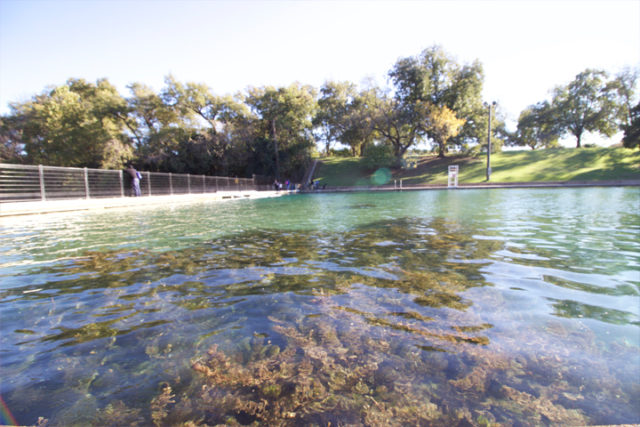 On this chill November Saturday, visitors is obviously less than normal, only a handful of "long distance swimmers" doing their routine laps. I dipped my hand in the water, it is actually warmer in the water than out. I should have brought my swim suit with me.
We walked from one end to the other, the sound of water flowing is relaxing. On the deep end (18 feet), we couldn't see the bottom; but in some areas, vegetation under water is clearly visible. On the two sides of the pool, the green lawn is used as sunbathing area. I heard that topless is also an option, but may be on hotter summer days. At the end of the pool, where the floodgates meet the creeks, water flows more rapidly towards downstream, there were people flexing their fishing gears at the creek, and the water is crystal clear.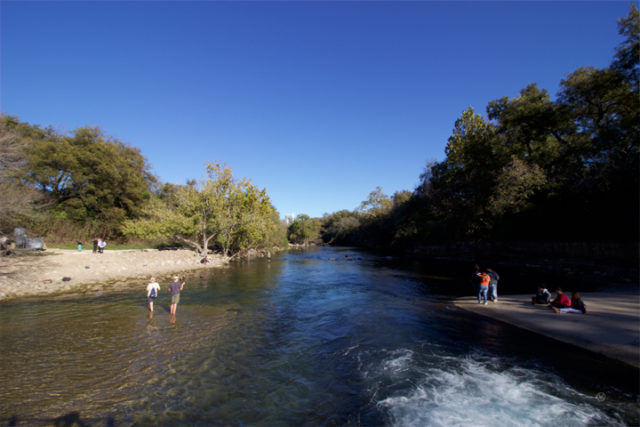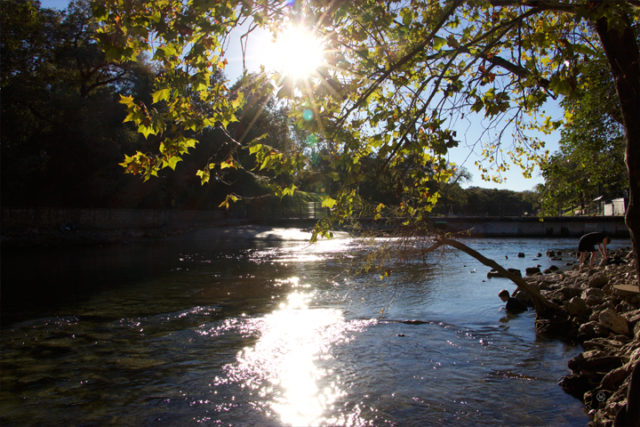 Barton Spring Swimming Pool | 2201 Barton Springs Rd, Austin, TX 78746
Barton Spring picnic– food Truck Park
Need a little snack after swim? Food truck park is nearby, not even 5 minutes' drive. How convenient! We did not swim, but we can always eat. Plenty of selections, fresh smoothies, cupcake, ice cream, tacos…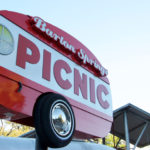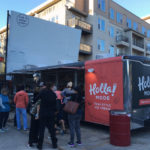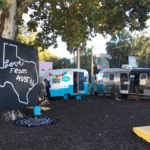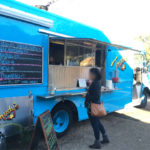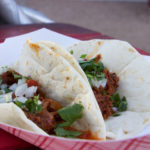 The Picnic at Barton Pool | 1720 Barton Springs Rd, Austin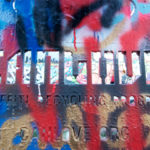 Hope outdoor gallery
Also in the area is Hope outdoor gallery, an open area dedicated to graffiti. Everything is sprayed painted. The once empty blended concert walls are colored with imaginations, so are the trash cans, benches, trees. Most of them have been painted over and over again, I can imagine, this could be entirely different scene the next time I visit. They are not as coordinated or artsy as Wynwood area in Miami, but it is a free open space to aspiring street artist, and hangout place for teenagers and young adults.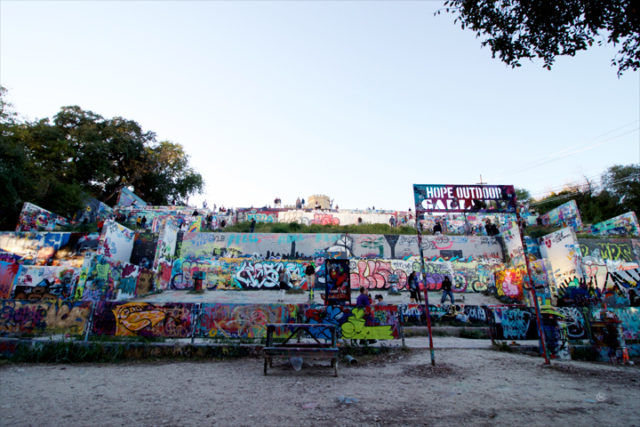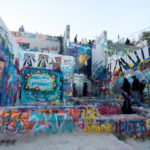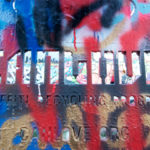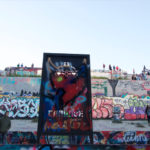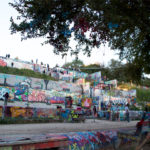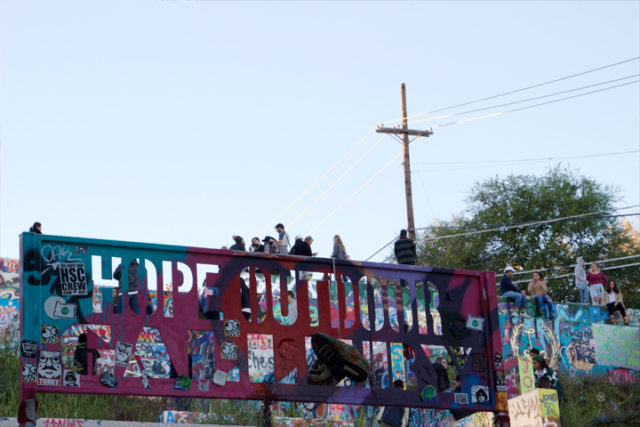 Hope outdoor gallery | 1101 Baylor St, Austin
Austin is also for history buffs.
Being the State Capital of Texas, its capital building is worth a visit. The architecture itself is a piece of art. Pink marble/granite building became golden in the rays of sunset. Inside the doom ceiling building, it is simple but grand. It has a sense of dignity. We visited it on a Sunday and thought it would be closed, but we had no problem walking through the front security check point after 4:30pm, and there were still plenty of visitors around.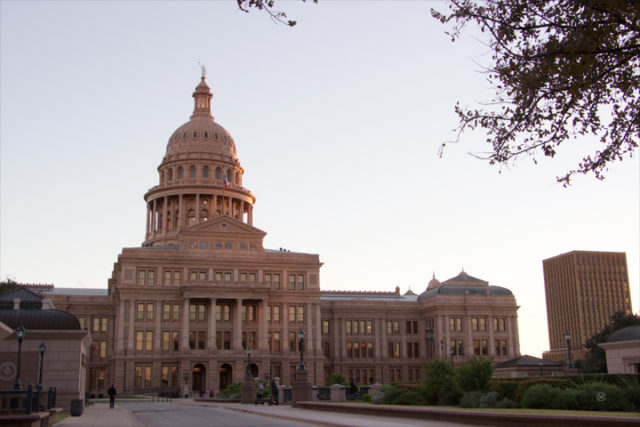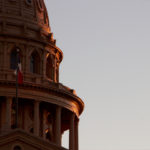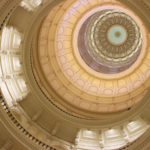 State Capital | 1100 Congress Ave, Austin, TX 78701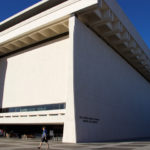 LBJ Presidential Library.
Lyndon Baines Johnson, the 36th President of USA. He served as Vice President for JFK, then elected again to a full term. He was also one of only four people who have served as President, Vice President, Senator, and Representative. He served publicly from 1937-1969, and his career has long lasting impact in policy at home and foreign. The LBJ presidential Library and Museum is part of University of Texas. The building itself is a Monolithic architecture, meaning it is craved from a single piece of rock. It is very simple, almost like a Lego block. But knowing its building method, it does seem more impressive. The value of the library lies within. The museum, of course is mainly about LBJ, but because his long public career, it entails decades of American politics and changes in American lives during the LBJ era. My favorite part of the museum is where they show the tableware and the setting of a state dinner that was held during LBJ's presidency.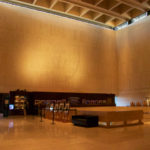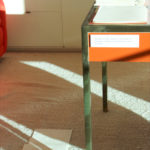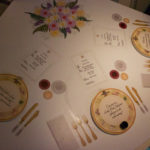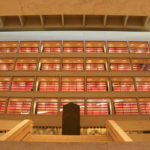 LBJ Presidential Library | 2313 Red River St, Austin, TX 78705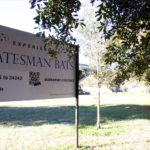 Congress bridge bats
So there were quite a few regrets from my trip to Austin. First, Franklin was somewhat a disappointment; then the weather was on the chilly side so I didn't get to soak in any of the natural spring, and third, perhaps the most significant one is, I didn't get to see the Congress Bridge bats take flight, the most famous thing to do in Austin.
It was entirely my mistake. I did not do enough research before taking this trip. Should I have done any, I would know that the "bats flight" season ends with summer, and so does the river cruises.
The Congress Ave Bridge harbors the world's largest urban bat colony. The bats season generally starts mid-march and ends early October. In winter, the 2 million bats migrate south to Mexico. And I missed it. The Congress Ave Bats (aka Statesman Bats) take flight every night during Summer time, but time varies. But of course, there is a bat hotline. That's right, a BAT hotline, for bats, not Batman. (512) 327-9721 Text and twitter available too.
There are 2 river cruise companies that operates the bats tours, but majority of the tours ended with bats season. There is a weekend evening sightseeing tour during the off season, and also water equipments available to rent, like paddle boats, kayaks.
I did stroll along the Colorado River at Butler Park. The Hike and bike trail leads all the way to Zilker Park, and to Barton creek tail. And from there, the options are endless. No wonder people like Austin so much, plenty to eat, plenty to see, for both outdoor and indoorsy people. Not to mention it is the capital of live outdoor music, so many options, so many places to count.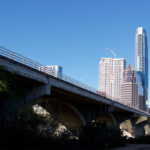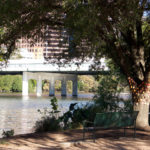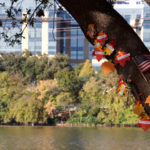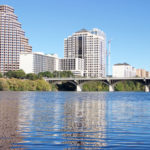 Statesman Bats | 305 S Congress Ave, Austin