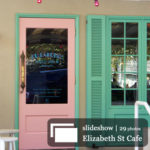 Perhaps because of the weather, Texas has a huge Vietnamese population, Houston especially, way more than New York, even comparable to Los Angeles. During my previous visit to Houston, I had some very authentic Vietnamese dishes. Some of which the Vietnamese restaurants in New York don't offer. Like Uchi, Elizabeth Street Cafe is highly praised by local food magazines and travel websites. I came across tons of posts of this place on the internet. The place is adorable. Without a doubt, I put it under my "absolutely must visit" list.
To be exact, this is a French-Vietnamese place. In the1800, during the "golden" era of colonies, Frenchmen like many of their European neighbors, venture out to Asia as well. French ruled Vietnam for almost a century. Other than it's language and coffee drinking culture, French has much influence in Vietnamese cuisine.
They said don't judge a book by it's cover, I could say the same about Elizabeth st cafe. It is difficult to get a sense of the food by its appearance. It is very modern, colorful, sleek and "French-like". As we walked into the place, i was excited, and somewhat worry. All the surroundings indicated it to be a trendy french bakery/ cafe, i am not sure what i should expect for a bowl of pho.
The deco here is very pleasing. Bright green shutters with huge french door windows; faded grey and white awing, the front door is painted light pink, there's even a garden on the side for outdoor sitting. Like i said, it is hard to imagine it is a Vietnamese cuisine. It looks nothing like our typical neighborhood Vietnamese restaurant. Through the pink door, we stepped into a bakery. Bar out front, blue floating island with marble counter top pair facing large windows, i want a kitchen just like that. The blue continue to wrap around the little bakery station and kitchen window. And i saw macaroons, croissants…. yes, i am already planning to grab some to go before i even sit down. Walked through the arch, wood floor become black and white checkers, We were led to the sunroom and sat by the floor to ceiling french door window. The place is fairly new, but the cowhide seats has seen better days. Still comfortable, we study the menus. I see beef carpaccio, escargots, octopus salad, avocado banh mi… all very interesting, and appealing, but we went for more traditional Vietnamese items. While Pho is a must, we also have bun and bun bo hue.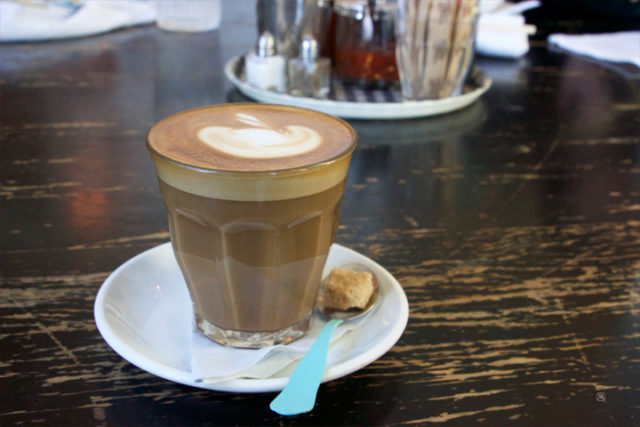 For $17 a bowl of pho, $19 bun bo hue, it is consider pricy. Much more than what we would pay at chinatown. But it is worth every bit of that extra money. It is much more tastier than chinatown. Pho's broth is clear but hearty. It warms you up like a blanket wrapping around you. We could tell the broth has been simmered for quite a long time, the juice from the meat and bone all came out to shine. And they use the real ingredients here, not like most Vietnamese places that use msg to add flavor. Usually when we went to a Vietnamese place, no matter good/bad the bowl of pho is, there's always that aftertaste. A bit bitter, and leave our mouth dry for a long time, even after you chunk down 3 glasses of water and still dry. But this bowl of pho does not have that. This is the real deal. Although Pho is often considered breakfast in Vietnamese culture, they do not have add eggs in it. Here at Elizabeth st, you can choose add eggs, egg rolls and other extra to it. Obviously that is appeal to a border audience.
The grilled pork from my bun was quite crispy, but still juicy enough. And poach egg was just right to let the yolks run. And that bun bo hue…. oh my, the best i have had in my life thus far.
House made meat balls, soft tendon, juicy thick cut of briskets… they are all so dreamy. And the broth, it might look oily from the picture, but it is actually the clear broth raised atop. The broth is so thick, that the "mixture" sank a bit. Once you give it a stir, and from the first sip, you would want to drink the whole thing. There is sriracha, hoisin sauce and fish sauce on the table, but our bowls need none. It is hmm hmm hmm good as it is. The bun bo hue is a bit spicy, not very suitable for kids, but they have kids menu here. The nutella banana banh mi is a hit. But back to that bun bo hue, it was just soot good, that kept me dreaming that night. And yes, i went back on the next day to have one all to myself. 🙂
Oh, don't forget the coffee here, as french is very particular with their coffee. The Vietnamese coffee, is a must!!! I found most place have their Vietnamese coffee too sweet, they added way too much condense milk in it, and ruined the coffee itself. Like anything in life, it requires balance. The Vietnamese ice coffee found the sweet spot. It is just right, and the coffee is as strong as it should be. And of course, I didn't forgot the bakery counter. i got some croissants, Marion's and sweets to go. And i am loving it. Will definitely come back to Austin, even just for that bun bo hue.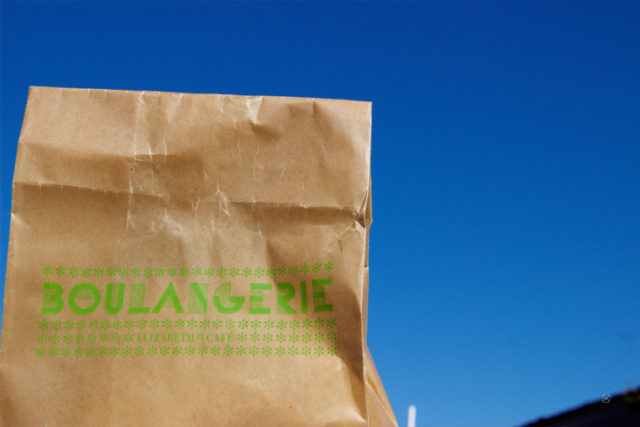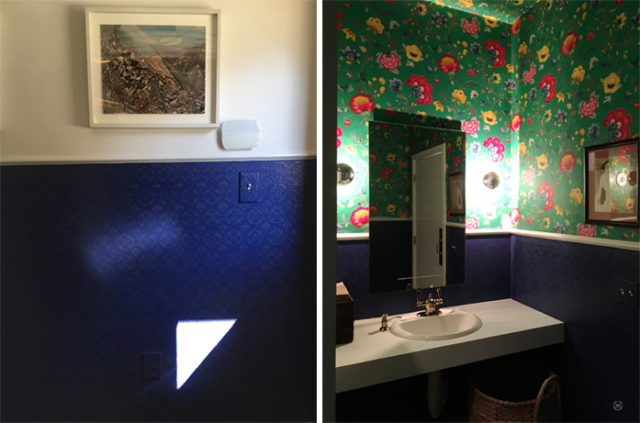 Elizabeth Street Cafe | 1501 S 1st St, Austin