(a travel journal)
Why go to Austin? Franklin barbecue of course. –
That's my short and simple answer. Of course there are other things to see, to eat, to do in Hill country. But to any foodies, it's to check off one of our bucket list. So here we are in Austin- the capital of Texas.
Austin is a blooming city in the dinning scene. With flourishing food truck culture, exciting coffee options, countless bbq joint, and don't forget Tex-Mex. It is a foodie heaven.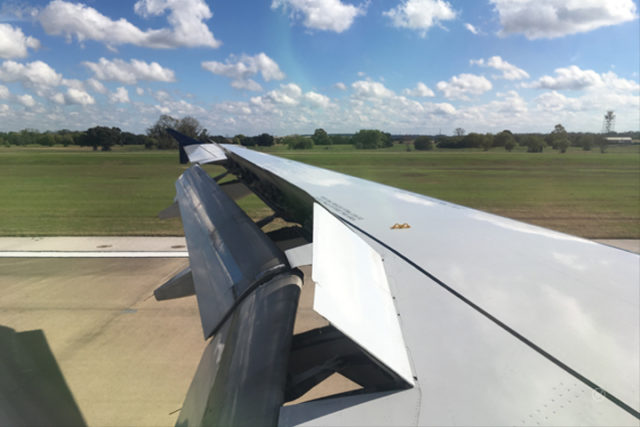 I arrived at Austin on an early afternoon and decided to head to Hamilton pool for a drip. It is usually a long wait to get in. And in summer/ high season (march-September), it would need a non-refundable reservation as well. Since this is November, I am hoping to beat the weekend crowd. But first, one need to be fed to hike.
Torchy's tacos— everything is bigger in Texas
Yes, it is fast food. Yes, it is a chain. But it is also convenient and on my way. Torchy's s a local "fast food" taco chain. There are various locations in Austin. The one i went to has a garden on the side. Out of the 3 different kinds I had, the fried avocado is the best. The brisket is too dry, and the chorizo is very "hot-dog" like. If you have to eat here, definitely go for the fried avocado. And remember, everything is bigger in Texas. I forgot that fact and mistakenly order way too much than I can handle. The tacos here are 3x the size in NYC.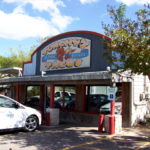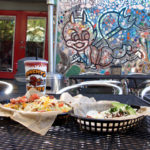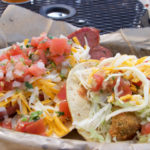 Torchy's | 2809 South 1st St, AUSTIN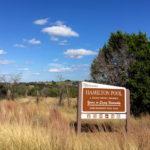 Hamilton Pool— BREATHTAKING
It is roughly 45 minutes drive from Austin city to Hamilton Pool. When I called the hotline to try to get an estimate of wait time, the recording announced there will be no swimming today as the bacteria level are too high. Since there is no way to tell if those level will be reducing in the upcoming days, i decided to go for it.
No swimming = no crowd = no wait time!!!
I did not translated that until i got there. Only a few out-of-towers like me were here. Meaning I get to have it all to myself. Pass the bushes, the trees and across a little floating wood bridge, it opens up to a heaven on earth. Is this real? STUNNING…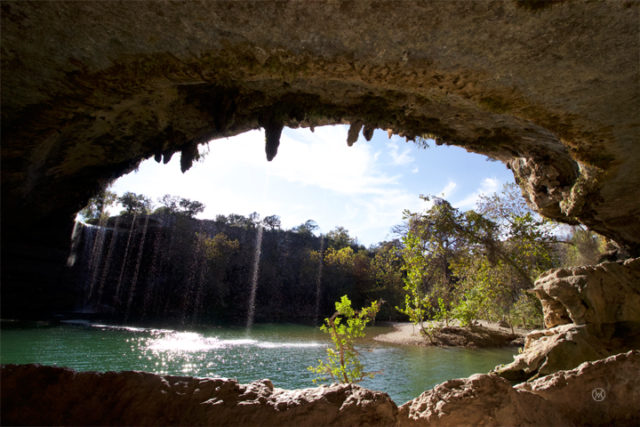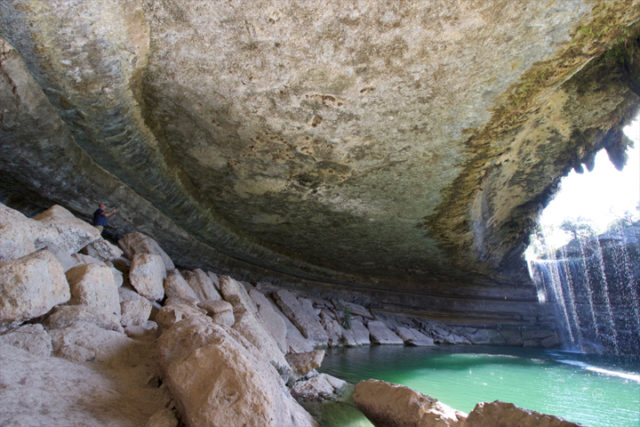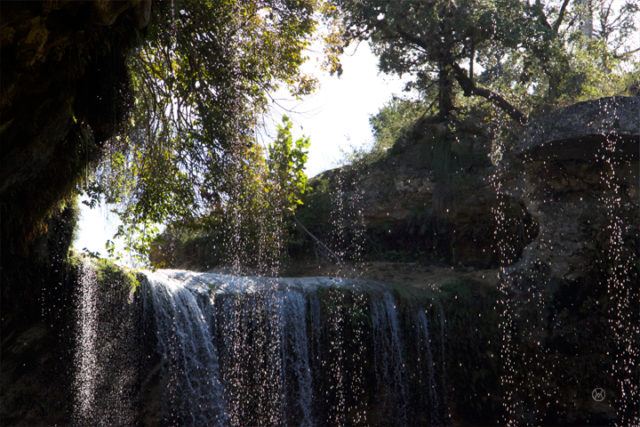 The grotto is greenish blue, it was formed at least 200 years ago. water is warm and clear but still. I tried to capture as much as i can with my amateur camera skill, but it wouldn't do it any justice. One needs to be here to take it in. To capture it in one's own memory. There is also a path along the cave, that allows us to get a 360 degree of the pool and behind the waterfall. It is somewhat slippery at times and the path is really narrow at one point that can barely fit one feet. I did bump my head and slipped and hurt my arm but it was all worth it. As i turned the last corner and got back on the rocky beach, i thought to myself, this trip was already worth it. And that was only less than 3 hours after i landed.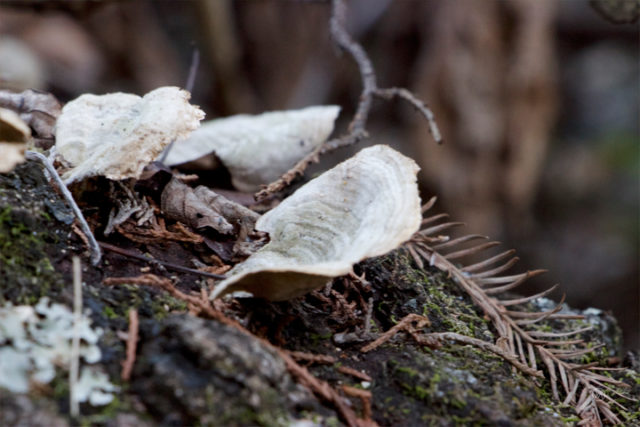 On the other side of the pool, there is a hiking trail lead to down stream of the river. The scenery although cannot be compared to Hamilton pool, still worth a walk. Everywhere I look feels like it is a scene from Jurassic park.

Hamilton Pool Preserve | 24300 Hamilton Pool Rd, Dripping Springs
Things to note:
– Wear good hiking shoes and not flip flops.
– Children under 5 not advised.
– swim at your own risk, no life guard on sit (people have died before)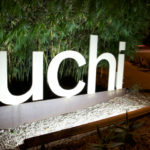 Uchi— raves, hype, sometimes are just that, hype.
I know I will be eating a lot of bbq, a lot of meat in the upcoming days, so we planned something entirely different for my first dinner in Austin – sushi. Why you ask, and WHY, indeed.
Uchi have received a lot of praise from "food-media". Eater for instance, it has been on its heat map and also selected as one of the 38 essential restaurants in Austin. It has been featured countless times on Austin's local food magazines, also on Bon appetite. But the most significant perhaps is the James Beard Award. So why? What went wrong.
Service is on point. Both hosts and waitress are efficient, attentive and friendly enough, it is the food that is not up to par.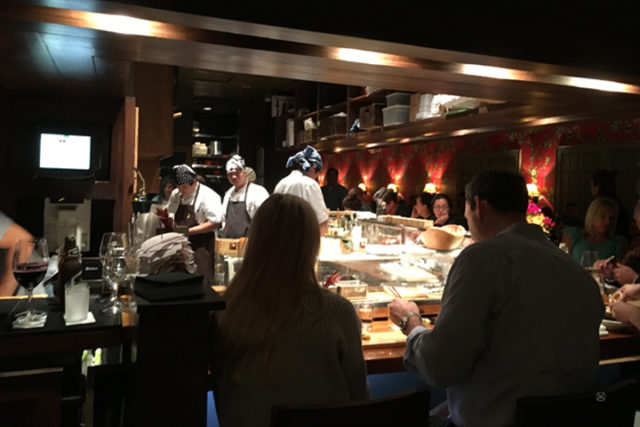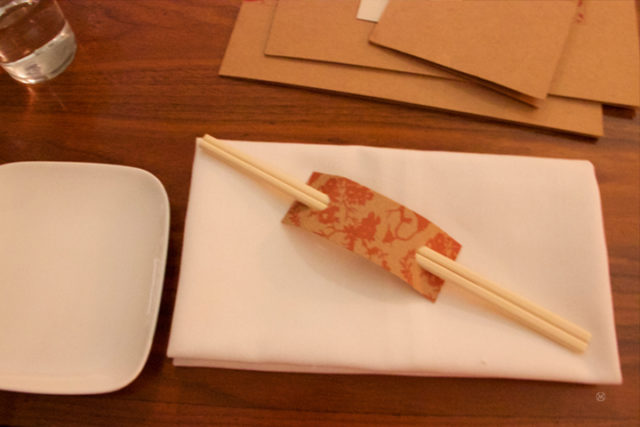 The crowd at Uchi is trendy. I even spotted some lady in a evening gowns Well, it is considerably higher priced dinning spot in town. The menu are divided by many sections: raw, cooked appetizers, small dishes, entrees… and there are 2 Omakase selections, running $100 to $150. We stayed away from the Omakase and the regular menu, and ordered from the special. And honestly, the special menu is wide enough to be a full menu in many many new york city restaurants. So much that, it is a little ridiculous.
They are not cheap either. Special sushi selections are $7 per piece and up. The cheapest entree is a $10 eggplant tempura curry. We ordered only from the special sushi menu and my night started to make a turn downwards…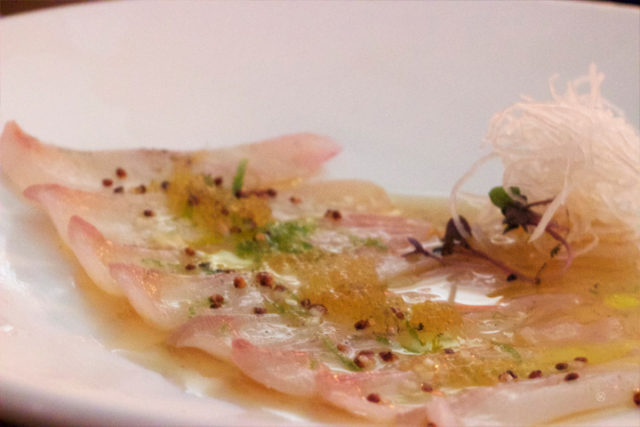 So none of the pieces live up to their $7pp quality. The cuts of fish tend to be too cold, and I am not going to pick apart the rice. Most of them were a little fishy, and the chef try to hide it behind the very strong dash of ginger. Yes, we didn't order the Omakase, but the sequence of sushi coming out is all wrong. i think we would rather they were served all at once. It just didn't work. The most disappointing piece happened to be the Japanese uni. So fishy that we have to tell the waitress out right. Something that I normally don't do until the whole dinner is over. It is $12 a piece! More pricey than some of the high end sushi joint in NYC. The waitress was kind enough to take it off our bill; and send out the Santa Barbara uni as a make good. But the fishy aftertaste was hard to shake.
When they sent out the king crab, we were stunned, not in a good way. How is it that out of the 2 pieces of king crab for the same table, one is red and the other is completely white???? Where is the balance? The person who assembled this plate clearly pay no attention to detail at all!. Such "talent" should have no place in a professional kitchen. I wouldn't even dare to serve my guest something like that at home. Well, it is obvious to us that not only the chef didn't care, the person who sent this out didn't care, as well as the waitress who brought it out to our table could care less too. How is it ok to send this imbalance plate to come out to the dinning room???
Some of the pieces were wrapped with seaweed. This is by far the thickest cut of seaweed we have encounter on a sushi. It is not crunchy, not mushy, just tough. I would call it seaweed jerky if there is such a thing. On top of that, the seaweed has absolutely no taste at all.
The wagyu tartare nigiri has way too much sesame oil, it tasted like Korean bbq without the bbq. The gyutoto supposedly braised for 72 hours certainly didn't not impressed. 72 hours it is not, may be 2 hours. The foie nigiri was cut way too thick and has too much sauce. That was no balance at all.
We were both disappointed to a point that we were shocked!. What happened?
As my friend tried to wash away this weird experience with tea, I down it with my last sip of my cocktail. Up to this point my sake cocktail was very light but somewhat refreshing. That is until the last sip. Apparently, bartender didn't not shake nor stir anything, it was just pour into the glass by itself directly. All the alcohol had remained at the bottom of the glass, only the bubbly made it on top, which is why it had been so light.
We were not full, but really didn't want to know if this can be any worst. We just want to leave at this point.
As we were walking out, we passed the "wall of fame". We stood there looking at all the magazines that praised this establishment and paused. How did our dinner went so wrong…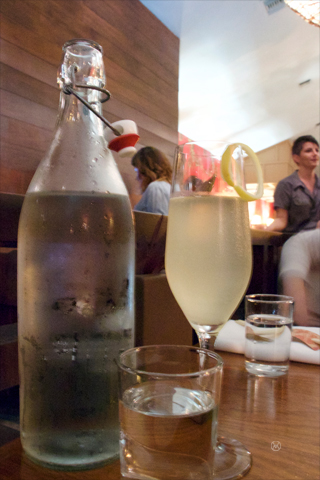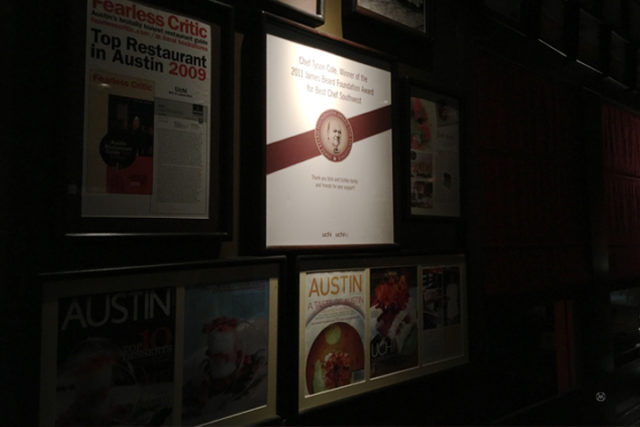 Uchi | 801 South Lamar Boulevard, Austin
On a brighter note, I did found an excellent place to take in the endless view of Hill country at Lola Savannah Coffee Lounge.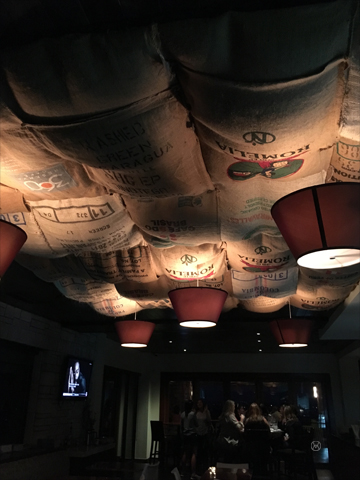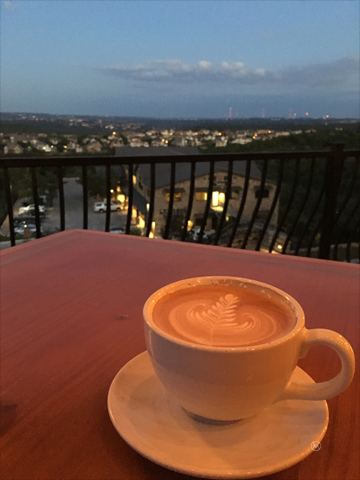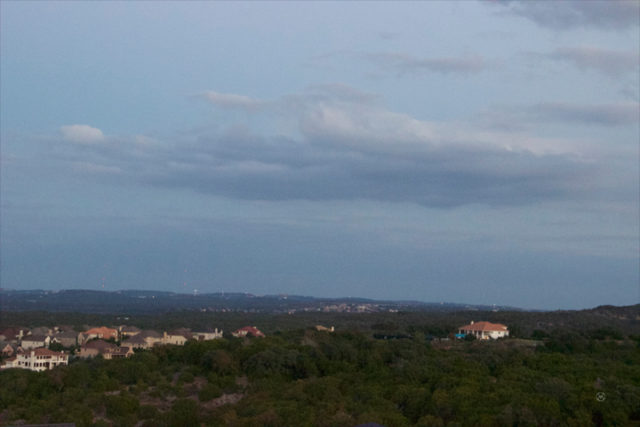 Lola Savannah Coffee Lounge | 6317 Bee Cave Rd #375, Austin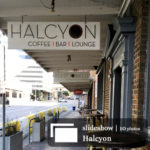 Halcyon— it's never too early to have a drink
Friday, this was the day I planned to stand in line for Franklin, but i can't go with empty stomach. Everyone has heard of the line at Franklin's, and this is my only opportunity to beat the crowd on weekends, and Franklin's does not open on Monday. I headed to downtown for a light breakfast before completing my check list. When I entered Halcyon, it was slightly after 9am. There was already someone at the bar drinking. The space is very open. Various seating preference available, there's even a outdoor balcony facing the busy 4th street. Next to the bar, stood a small cigarette counter. What a cool place. I ordered the smashed avocado toast with smoke salmon and was expecting 2 tiny piece. But of course, everything is bigger in Texas, I have4 full halves of toast. They might not look much, but was definitely delicious. Crunchy, smooth, creamy. On the wall, there is a poster about live music after 4pm. If I live in Austin, I would totally hang out here, I thought to myself. With a satisfied morning and tummy, I headed to Franklin.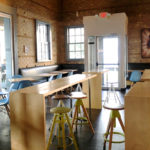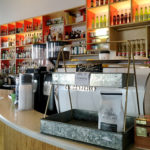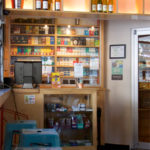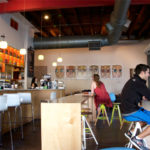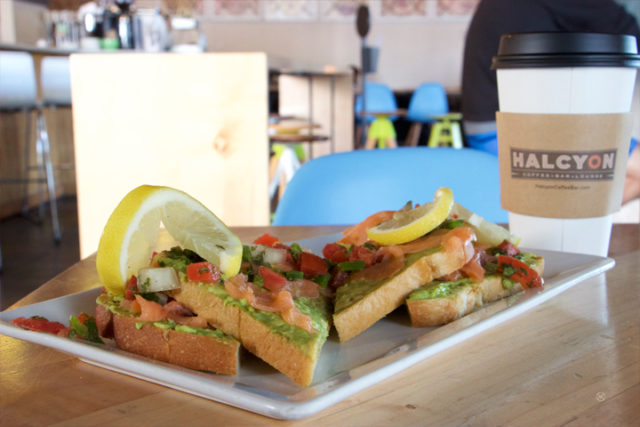 Halcyon | 218 W 4th St., Austin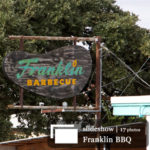 Franklin BBQ— the BBQ Mecca (the line is long, so is my bucket list)
I was warned, to get in line early and avoid weekends. I did planned, but still found myself way back around the parking lot when i got to the end of the line at franklin's. It was a little after 10:30am. To my surprised. It is in a residential neighborhood. And there are people living right across the street. With people lining up everyday, it means traffic, parking are common issue. People are also drinking while standing in line, talking loudly. I can't imagine the neighbors are thrilled with the situation. And never mind the smoke pumping from the grill every night and day.

Upon arrival, I was greeted by a young lady, she immediately gave me an estimated wait time- 1:45pm. That is the time estimated that i will be served. She also asked what i would be ordering too. Other than giving out expected time, she is also keeping count of how many orders can be served. I was informed that by the time I get to the counter, ribs might be gone, but it is only an estimated.
People who were waiting with me were mostly tourist. We were all lured here for that juicy tender flavorful piece of meat. Prior to my visit, some of my friends who grew up in Austin warned me that, this might not be the best. But there are things in life we just have to try for ourselves and be our own judge. It is like telling the kids that Disney rides are not worth the wait, no kid would ever listen. That is exactly my feelings, I m a big kid standing in line for the most epic "slice of meat". The excitement and anxiousness is hard to contain.
Sunny turned into cloudy and even starting to drizzle, and we were still waiting patiently. Sure there were people just gave up when they heard the wait time; they were also people gave up mid-way. The staffs at Franklin's are thoughtful, there are chairs and umbrellas provide in case of rain and tiredness. They also sell water, soda or beer while we wait. There are also people who are very prepared. The 2 gentlemen behind me drove up from Dallas with 2 coolers full of beer; the all girls crew behind them have brought rain poncho, and cases of alcohol. This is not only a wait line. This is a hanging out spot, a place to chill.

Around 1pm, the blue and white door was almost reachable. So estimated time the staff gave us was spot on. And as i got to the top of the stairs, I can see the back of the line. The staff had already cut the line at around 12:30, informing folks that had just joined, there would be nothing left when they reach the countert, according to their counts and estimation . I reached the counter at around 1:35.
I got 1 pound bristled moist, 1 pound ribs, half a pound sausage, half to go, half for here. Yes, of course i got some to go as well. I already stranded in line for 4 hours.
There's only one person handling the "holy meat" which is why the wait is that long. There isn't much sitting room either. Just over a dozen of seats inside, and there's several picnic table outdoor, but most people got it to go.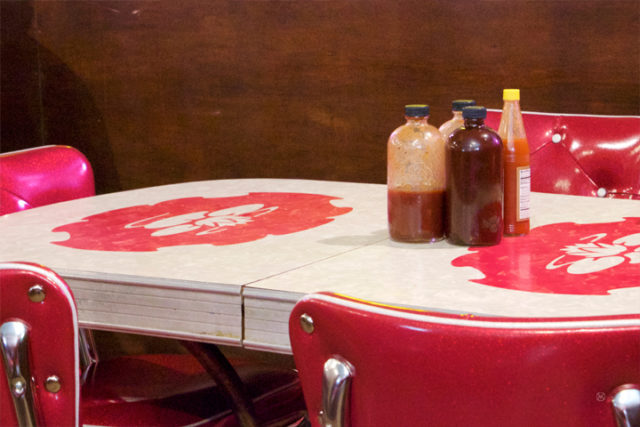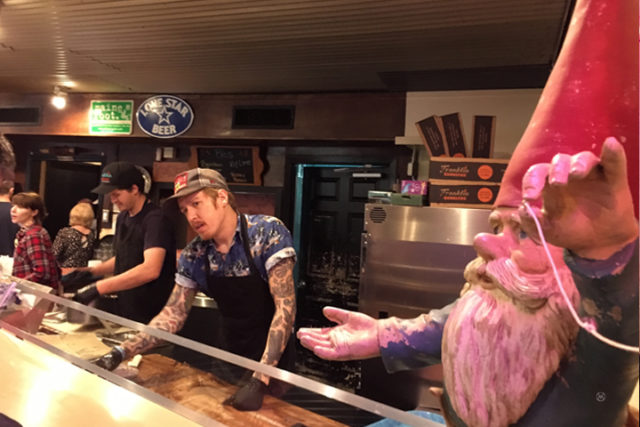 So… … may be the expectation was way too high; perhaps the praised by every media is way up there; as if the hype is unreachable. As i took my first bite of the holy grail of bbq brisket, I can't help to be a little disappointed. It wasn't all that juicy, and I already asked for moist. It is over salty. And that was only the first bite. As my meal continued, it is more clear to me that it is very salty. Overly-salty!!! The ribs, meats are falling off the bone. But it is still salty. On the other hand, the sausage was kind of blend. Overall, I do not get that smokiness at all. I looked around at other people's satisfying faces, what is wrong with me?
Was that 4 hours of rain and shine and on my feet worth it?

Franklin Barbecue | 900 E 11th St, Austin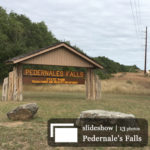 Pedernales Falls State Park— I can not believe this is Texas
There is a reason why Austin is so lovable. Aside from it's food culture, and buzzing city life, it has a great outdoor playground that is not too far away from the city. Hills, caves, swimming holes, waterfalls, State parks… a wide range of variety.
After downing about a pound of meat, I choose to go hiking in one of the state parks— Pedernales Falls.
It is about 40 minutes west of Austin City, not too far away from Hamilton Pool, but entirely different scenery. Off the main road, pass the parking ranger's ticket hut, there is still about 5 minutes of drive to the main fall. It was just after 3 when I arrived, but weather has been gloomy all day. The trail is much more manicure than the one at Hamilton Pool. Not much of a hike, the trail is petty much flat. Within minutes, I arrived at an overview area. Mesmerizing…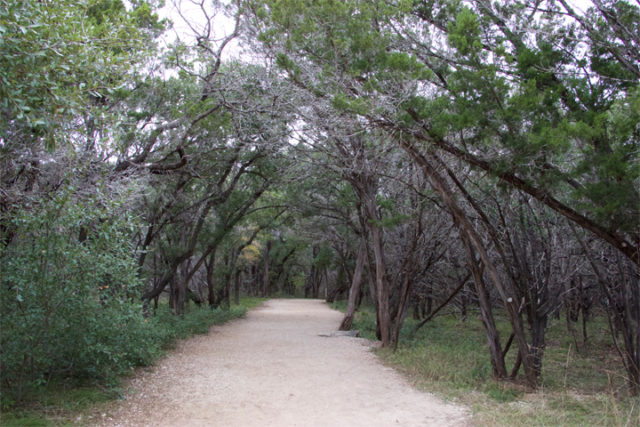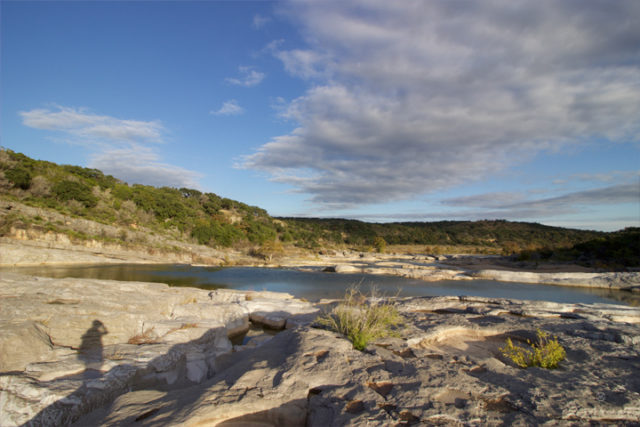 Water was running low today, the cracks on "ground" were clearly exposed. From the overview area, there are 2 stairs case climbing down to the fall. The two stairs led to different part of the fall. The lower part need to be treaded carefully, as the cracks on ground goes deeper than it looks, and it carry very rapid water. The upper side on the other hand was much flatter. Layers of flat stone created a clam waterfall. There is even a pond there. Turquoise water was perfectly still. No movement at all, such tranquility… Everything seems timeless, just sit still.
As it is easy to lose track of time, it is easy to lose track of location as well. It was getting darker, a few visitors including myself suddenly aware it is time to find our way back. As I look back, I felt a little panic. The stairs that led down to the fall is not visible at all from below, and I am separated from the second stairs by huge whole in the floor that is beyond my most effortful jump. Clearly other park visitors felt the same way. We circled the brushes at the heel of the mountain for a while. Climbed up and down the wrong path several times, it took me almost half an hour to find the right path to hill top. Perhaps, the parks management could consider putting a sign or some sort of a mark to indicate where the stairs are.
There are more to explore at the Pedernales park. Unfortunately, the Twin fall was not open to public at the time when I went. And It turned dark before I could make it to the butterfly garden. The Park also have a camp ground, there are plenty to do at the Pedernale Falls State Park.
Pedernales Falls State Park | 2585 Park Rd 6026, Johnson City
To be continued— — —
Torchy's | 2809 South 1st St, AUSTIN
Hamilton Pool Preserve | 24300 Hamilton Pool Rd, Dripping Springs
Uchi | 801 South Lamar Boulevard, Austin
Lola Savannah Coffee Lounge | 6317 Bee Cave Rd #375, Austin
Halcyon | 218 W 4th St, Austin
Franklin Barbecue | 900 E 11th St, Austin
Pedernales Falls State Park | 2585 Park Rd 6026, Johnson City