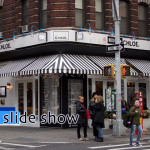 Thanks to El Nino, our December has been uncharacteristically warm. We took advantage of the delayed winter and went to By Chloe for a quick lunch. Antiques little blue lamp with old fashion black and white strip awning. Swing chairs in the front. How adorable is that!
And evidently, everyone were thinking the same thing. We arrived around 1:30pm. The line was out the door. There's a long commute table crowed by young professional re are a handful of little coffee tables along the wall and by the window. But by the look of it, we were no hope in getting a seat. Luckily, table turn around time was quite quick at this semi-self-serve place. Interestingly, nearly every patrons are women. Does that have anything to do with this being a vegan/ vegetarian place?!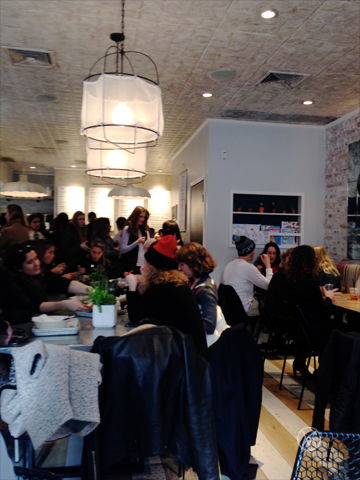 By Chloe, opened earlier this summer by a Californian- Chloe, who won an episode on "Cupcake Wars" without using eggs, milk or butter, is of course a vegan. But the successful part of the vegetarian restaurant is, you don't care there's no meat in it. I always have doubt in vegetarian food. I know it is a misconception but I always think I would still be hungry after I ate, and/or it would be just salad. I'm not a fan of salad. At By Chloe, there are burgers, so we gave it a try.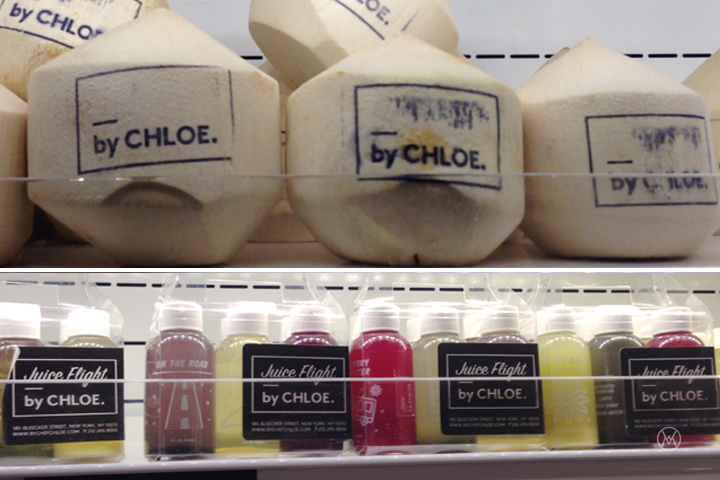 On the way to the register, there is a refrigerator that "showcased" fresh cold beverages: squeeze juices $9.50 a bottle? , meanwhile, a whole coconut is only $4.50.?
So they blew Strumptown coffee here too…. Slow drip. But half n half is extra…. it's made of cashew and almond cream blend, $1.50 extra.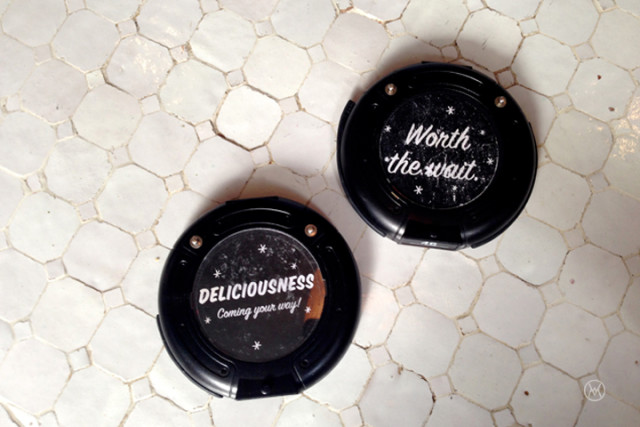 After order, we were handed a round device, very much like the one you get at Olive Garden, Outback or Panera bread. "It might take a while" I told my friend. I was watching other people's order. There's this girl sitting at the long commute table. She had been there and got the device before we walked in the door. But by the time we ordered our food and sat down, her device still haven't buzz. It had been a good 20 minutes.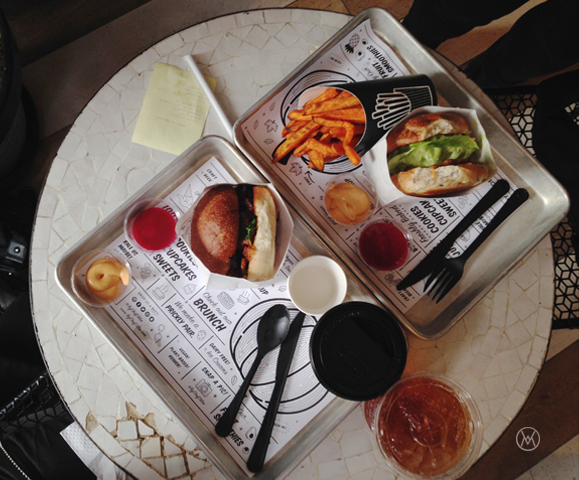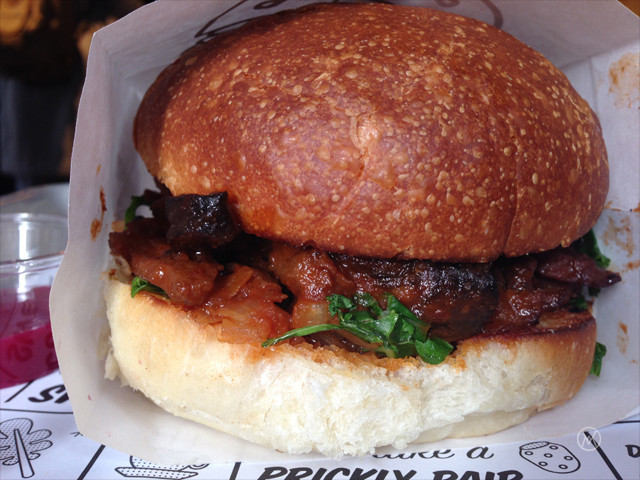 WHISKEY BBQ $10.95
smoky portobello mushrooms & seitan, suteed kale, onion marmalade, grilled pineapple, bourbon bbq, potato bun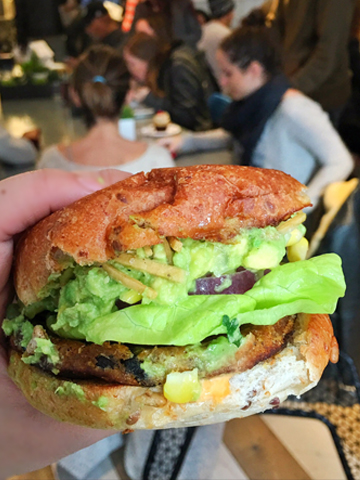 THE GUAC BURGER $9.95
black bean-quinoa sweet potato patty, corn salsa, onion, guac, tortilla strips, chipotle aioli, whole grain bun
Our order took about 25 minutes. I had the whiskey bbq which has portobello mushroom and grilled pineapple. It was good, but a bit too sweet on the bourbon bbq sauce. Plenty of mushroom, very "meaty". For $10, I'm quite satisfied. The side condiment are extremely delicious as well. Love the beet ketchup and especially the chipotle aioli. They should think about selling it by the can. Although my burger didn't need extra sauce, I found myself keep putting chipotle sauce on the bun.
My friend had the Guac burger and some sweet potato fries, but the air-baked fries are soggy?. I guess that's why the beets ketchup is so good.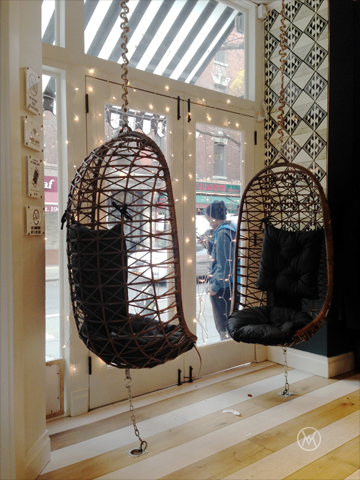 (Dec, 2015)