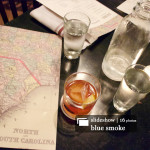 Thanks to all the late night re-runs of food program, barbecue has been on my mind. And by that I mean, Franklin' Barbecue is on my mind.
Those soft, fat dripping, finger licking, juicy brisket, perfectly grilled sausage links…. Who said CNN (Parts Unknown = food porn) doesn't air porn??? Then you found yourself hungry watching tv 2am in the morning, more awake than before…
Well, we are in New York, there's no legendary BBQ here. Not to that magnitude. We can only settle for what we can find. Most of the better BBQs are in outer borough. In Manhattan, there's only a handful. On a rainy night in February, we visited Blue Smoke. Yes, it's not comparable, and not even close.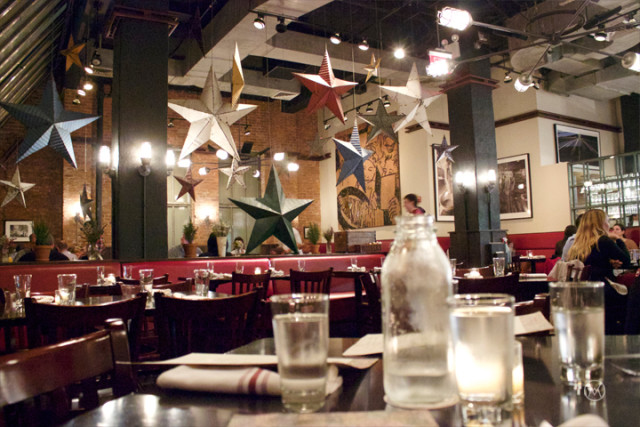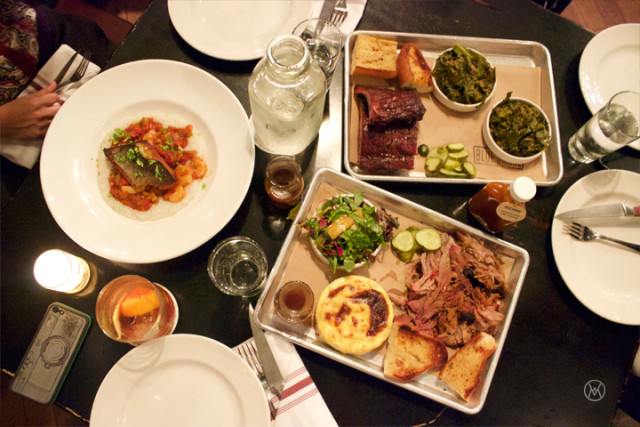 We didn't order brisket as we have a non beef eater at the table. We had the baby back ribs, poll pork, and sea bass. Their house smoking hot Sauce are a little watery, one of them were too sweet. I found the baby back ribs a little sweet, and poll pork too dry. The sea bass over Grits was actually the better dish out of three. Collar greens and Mac n cheese were decent. But honesty nothing to write home about. We also have desserts…. Oh boy, were they sweet!!!
Well, we are not in Texas after all. We can only dream… dream of Franklin'
Blue Smoke | 116 E 27th Street | Feb 2016