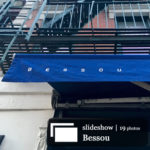 Bessou means vacation home in Japanese. It is also a cozy hideaway restaurant in NoHo with charming white trimming french window underneath the little blue awning.
It was a very quiet night. The freezing weather might have played a part to that.
We sat all the way inside in the corner by the kitchen where the heat is blasting. Light smoothening music playing at a minimum level. It is comfortable and relaxing. There's not much decor, very minimalist and chic modern. Light is warm and welcoming. The little water color picture on the wall resemble a little secluded beach we visited in Italy, but could have been any small fishing village in Japan. I can imagine Bessou being in one of those charming towns, nicely tucked away in a seaside inn on the quite end of the beach. Listening to summer waves, children's laughters and wind-charm tingling in a far distance; but that is just my daydream. In fact, when we visited Bessou, it was absolutely freezing outside.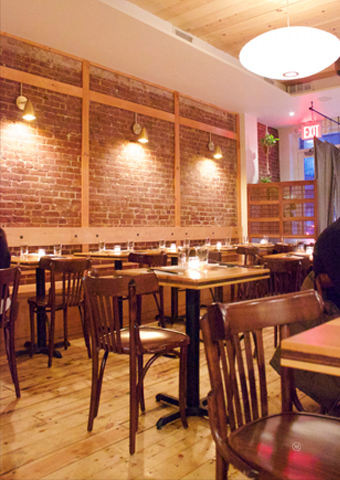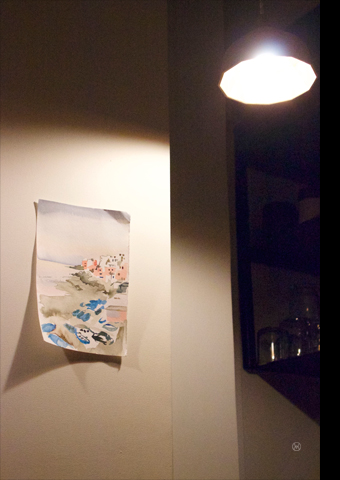 The drinks menu have various choices of wine and sake, all at a affordable price range. I chose the special of the night, a clarified Milk punch with pomegranate. The bubbly drink with sake pomegranate and fresh Brazil is extremely light and refreshing. More like a flavored water than a drink. And the lemon peel is an excellent addition. It brighten everything up. Take the refreshing sensation up to another notch.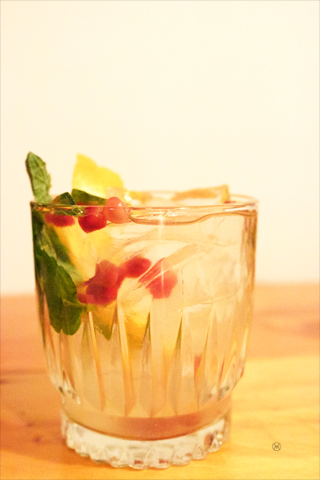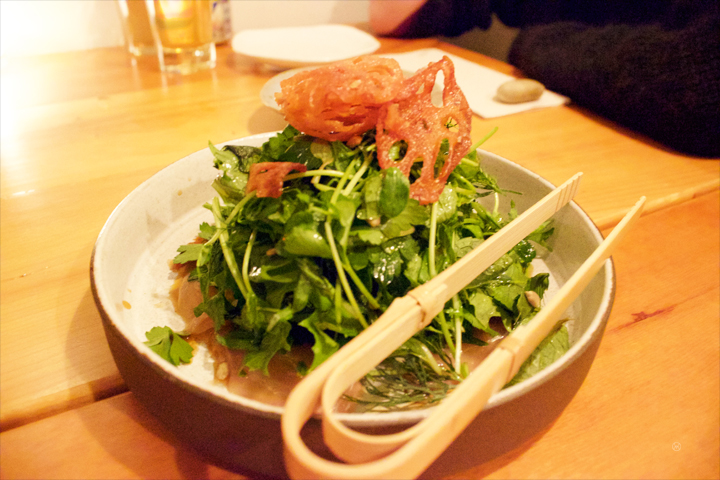 Salad.— love the thinly sliced deep fried lotus root. The lotus root had a crispness of it's own, after deep fried, it is like a perfect piece of potato chips but only healthier. There's no sogginess ever.
Uni "toast", this is what brought us here. Where ever there's uni, it will be on our list, and we will eventually get there. Santa Barbara uni on top of a perfectly grills rice. A a smash of miso on plate. I feel that the miso was unnecessary. The saltiness was an attempt to balance the sweetness of uni or add flavor to the crispy rice. But neither need the help. They were perfect just as is. Really love the crunchiness of the rice. Perfectly cook and grilled inside out. Not mushy but just sticky enough to hold together. The outside layer is just crispy enough and it only breaks apart in the mouth. Perhaps the rice could be an even thinner layer.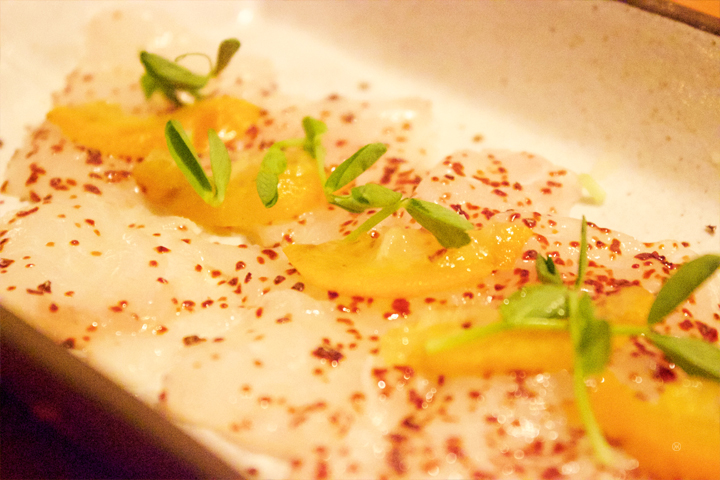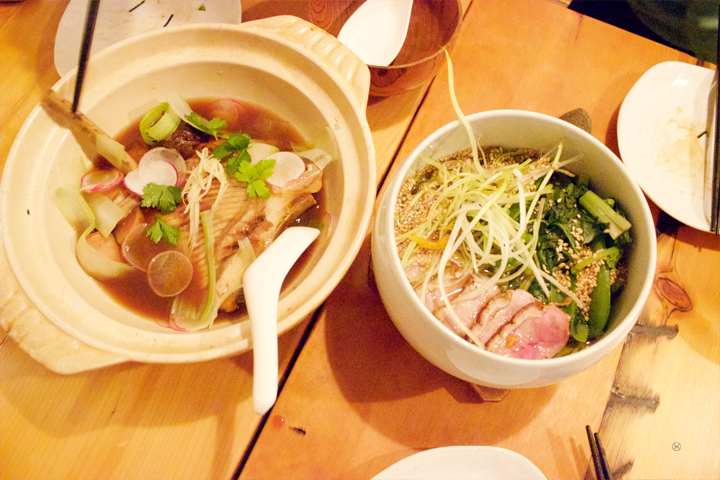 The dinner menu only have 6 entrees but there's a special. The night's special is duck soba noodle, as it detaily illustrated on the lip chalk board outside the restaurant. We saw that when we were walking in. The duck noodle is surprisingly light, excellence balance. Then we had a bite of the clay pot braised fish, and were all enlightened. I never expect skate to be so silky smooth. This is excellent Japanese home cooking. Nothing oily, mostly soy base dishes, very comfortable light fare. Then all the sudden, one of us crave fried chicken, out of nowhere. The chicken karaage is wonderful, but not spectacular. However, the Japanese pumpkin (kabocha) sides was amazing. Cooked perfectly with a light graze on it to bring the sweetness out. I never like pumpkin, but i wouldn't mind having a full bowl of this.
But truly, this is great Japanese home cooking, comfort a tried soul, especially in a freezing winter night.
Bessou | 5 Bleeker St | March, 2017