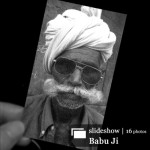 If you normally get your Indian curry fix in Murray Hill, aka Curry Hill, but crave for something more, it is time to take that short ride down about 30 blocks and get in line at Babu Ji.
Babu Ji, a not-so-new player in New York. The place opened last June, but this is New York, if there's something good, news spread fast. And soon enough, lines/ crowd/ gangs are hanging around the block trying to get in. Yes, they do take reservations, but only for chef's tasting menu. Not for a la cart. Price tag ($60) on the tasting menu is reasonable, cause although we didn't order that, the bill came very close. So to ensure you get your table with the least amount of wait time, that might be an option.
Babu Ji
, according to the internet, is an honorable term in India which loosely means "Sir". There is a whole paragraph on Babu Ji's website explaining the term, and this line caught my eyes, "A Babu Ji unashamedly indulges in food…" And that's all we need to know.
I arrived at this corner spot on a rainy evening. It was just pasted 6pm; I was greeted at the tiny front door by the mustache man, whose facial hair is almost as flamboyant as Salvador Dali. Am I in the right place?? The mustache man said he can only seat me when all of us are here. No problem, I thought, as the place was still fairly empty. At around 6:30, I started getting worry. My co-eaters are not here yet, but tables were going fast. There were maybe 4 tables left but including me, there were about 5 different groups waiting outside. I overheard a gentleman told his dinning partner that he was here on a Saturday at around 6:30, but the wait was around 2 hours. And my worries were legit, when we sat down at 6:40pm, no more table was available, and we would have to wait at least half an hour – 45 minutes if we were one minute later.
So who is behind this popular joint? I did my research while I was waiting. Chef Jessi Singh and wife Jennifer came to us in Alphabet city from Australia. Chef Singh grew up in north Indian, had become a respectful chef in Aussie, where he had created several acclaimed restaurants. Last year, husband and wife team just packed their bags and came to New York. I'm guessing that's because Jennifer is originally a native Brooklyn-er. Thanks to her, Chef Singh brought Babu Ji to us. Babu Ji is somewhat an extend from the one in Melbourne, although they sold that one too. Check out the Aussie website, deco is the same too. Same cool grandpa on the wall. Some Bollywood movie projected on the white wall above the bar. As you can imagine, it is loud. We found ourselves yelling at times. We were fighting with our fellow dinners, whom are fighting with the Bollywood music.
On the little light grey wood table, we each have a stainless steel plate/ container. Not very appealing, but that's traditional Indian tableware. Menu is divided into 3 sections, and is printed on the back of a picture of a "handsome, well dress prince"? Could this be the cool grandpa when he was younger?
We got something from each sections, first, from the street:
A must try- that's the description on the menu. I guess we have to have that. It is interesting. we weren't sure what to make of it. Kinda like a salad or nacho. We got a bed of crispy popped wafers, then a mixed of different veggies lays on top with chickpeas. The sauce tasted like a sweet and sour sauce that is mildly spicy, and a little creamy by yogurt. it is healthy and delightful, but I wouldn't necessary say it is "A Must Try".
On the other hand, I would say the Yogurt Kebab is a must try. It is a simple but wonderful dish. It is not an actual kebab either. You would think this would be some sort of meat skewer with yogurt sauce, but it is not. It is a yogurt croquette on top of a pink-ish sauce that is amazing. The croquettes were nicely done. Crunchy on the outside, but moist inside. Dense, firm but still light and fluffy. The beetroot sauce already give color to this otherwise dull (for eyes) dish, and the kitchen added an orchid to give the dish a face. Now, it is a beautiful for our eyes, and our taste buds.
Raw papaya and nutmeg marinated Australian lamb chops, cumin roasted potato, Persian cucumber raita
Lamb chop here is outstanding. Tender, juicy, and full of flavor. The staff told us the lamb chops are very small piece. They are actually decent size. Yet it is so good that we wish we had more. And believe me, we were sucking on the bones. But if you don't particularly like the distinctive taste of lamb, there's the cucumber raita to dip on, it helps cut the heat, and smooth the lamb. In my opinion the lamb doesn't really need the yogurt dip, but nothing is stopping you to lick it spoon by spoon. Oh, also, with the lamb chops, there were cumin roasted potato, they are the most awesome potatoes! Crispy, a little spicy, I wish all the potato hash everywhere taste like this! I would totally come here just for this dish.
From the pot are butter chicken and Lamb curry. We love the butter chicken. And yes, it is buttery without the grease. Tender, and moist. The tomato base curry is awesome. Sweet, creamy, I kinda wish there would be a little more spice, but it is good as it is. The lamb curry, on the other hand, needs work. The lamb was very nicely cooked, but the sauce lacks support. The taste and spice was there, but too watery. In the menu, it stated that there was a touch of coconut milk, perhaps there was too little of a touch. I didn't taste any coconut at all, and the curry clearly need the creaminess to make is more dense.
So… Th curry dishes are meant to eat with naan or rice, and one would think, naan or rice would be come with. But nope. It is $4 for 1, $10 for 3. Rice is also extra charge for a small pot. A bit stingy?! And they weren't the most fluffy naan.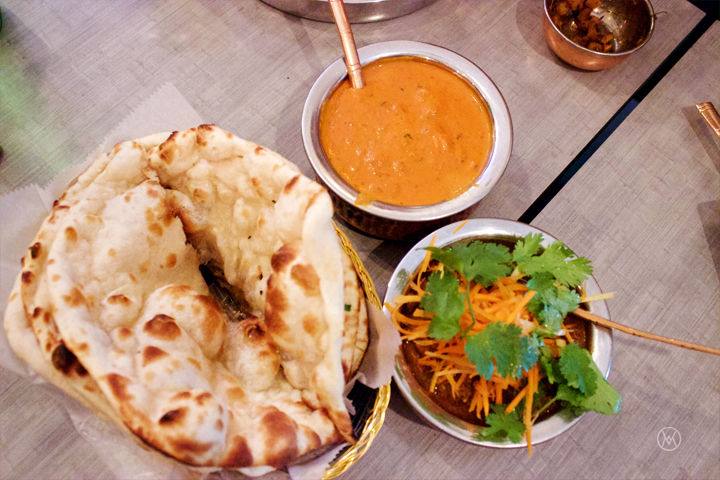 Dessert-
Kulfi… Is the Indian version of ice cream. This one was named the most must try ice crEam in NYC by Grub Street. This weird looking thing is desert and creamier than ice cream. Pointy stainless steel container with frozen custard-like mixture that include honey, ginger, pistachio that's all grounded up. It is … Sweet! Very sweet. Condense milk sweet. And those grounded up ingredients were not blending in with the mixture evenly. See, the thing is, when the Kulfi was put in the freezer, they were hang upside down. The grounded up mixture floats while the honey condense milk sink to the pointy bottom. So the tip is overly sweet, but the base was full of grinds but not sweet at all. It would be nice to find a way to balance it out.
Babu Ji, its like a cool grandpa that we would like to visit more often but not too often.  Overall, we did enjoyed our meal, and hoping that next time when we visit, we would have new story to tell.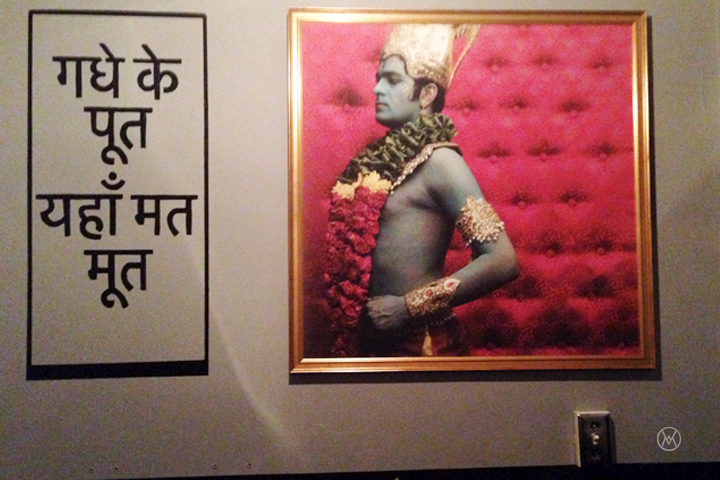 Babu Ji | 175 Ave B | Jan, 2016